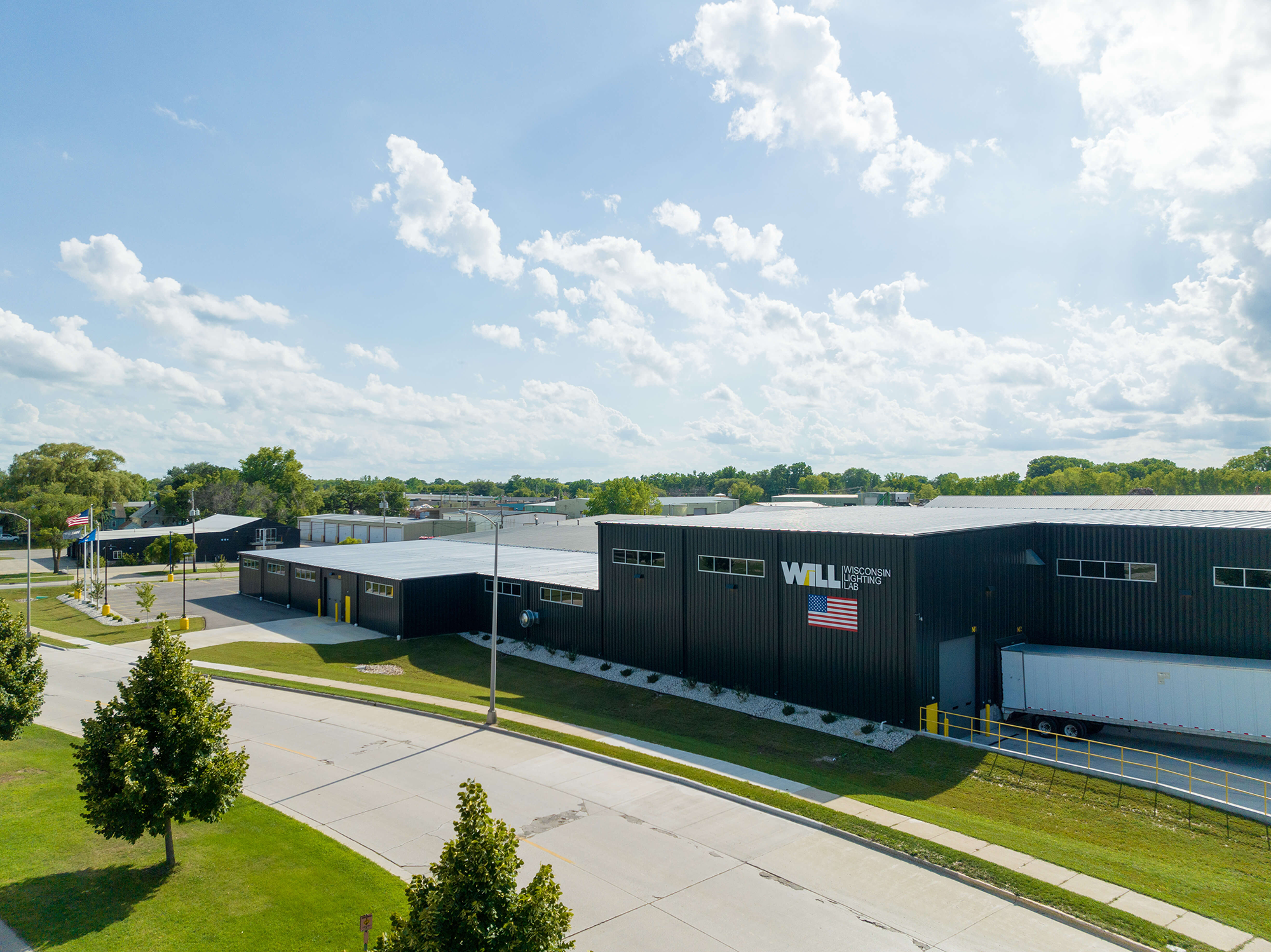 Wisconsin Lighting Lab, Inc.
50+ Years Manufacturing Experience
Wisconsin Lighting Lab, Inc. (WiLL) got its start back in 1973 as a machine shop in Fond du Lac, Wisconsin, manufacturing light poles. Over the decades, we've worked hard to build and establish deep relationships within our sales channels,  through our supply chain partners, and with OEM suppliers. 
From
Then...
Our reputation was established among industry giants through the flexibility + quality of our workmanship combined with the level of true customer service we provide to everyone we work with.
to
Now.
Today, we're a dedicated team of product experts, support professionals, problem solvers, welders, machinists, fabricators, engineers, project managers, creatives, writers, and programmers - all working hard to deliver the lighting industry's best mix of LED lighting technology, wireless lighting controls, and light pole products.
Core Values
Since the beginning, Wisconsin Lighting Lab, Inc. has operated on 3 core values. These midwestern manufacturing values are rooted deep and help to build the foundation for all Wisconsin Lighting  Lab, Inc. brands.
WiLL's state-of-the-art manufacturing facilities is home to not only our manufacturing and sales operations, but also our in-house brew room - WiLL Brew Lab - and our podcast and multimedia brand, WiLLcast. With history dating back to the 1970s, our Lighting Campus has gone through several expansions, with the most recent having been completed in Fall 2022 – doubling our manufacturing space and creating dedicated lean manufacturing cells.
WiLL Brew Lab
A passion project turned real-life endeavor, the WiLL Brew Lab features a fully operational brew room that's known to produce a few custom ales.
WiLLcast
WiLL's in-house podcast recorded at the Lighting Campus explores not only what it means to be Made in Wisconsin, but also work and live in the Badger State, too.
COMMUNITY
We believe WiLL is only as great as the community we operate in – and we're proud to be based in Fond du Lac. We regularly open our doors for community events.