WiLL Featured Install
Road America | Elkhart Lake, WI
Fully integrated WiLLsport® + WiLLcloud™ custom lighting system with RGB color tuning, custom-provisioned poles + brackets + paddock and pit lane flood lighting.
Request a Quote
Road America
The 640-acre facility attracts over 800,000 visitors a year from every corner of the world. It features a 4.048-mile + 14-turn track that has been a premier road course racing destination since the 1950s.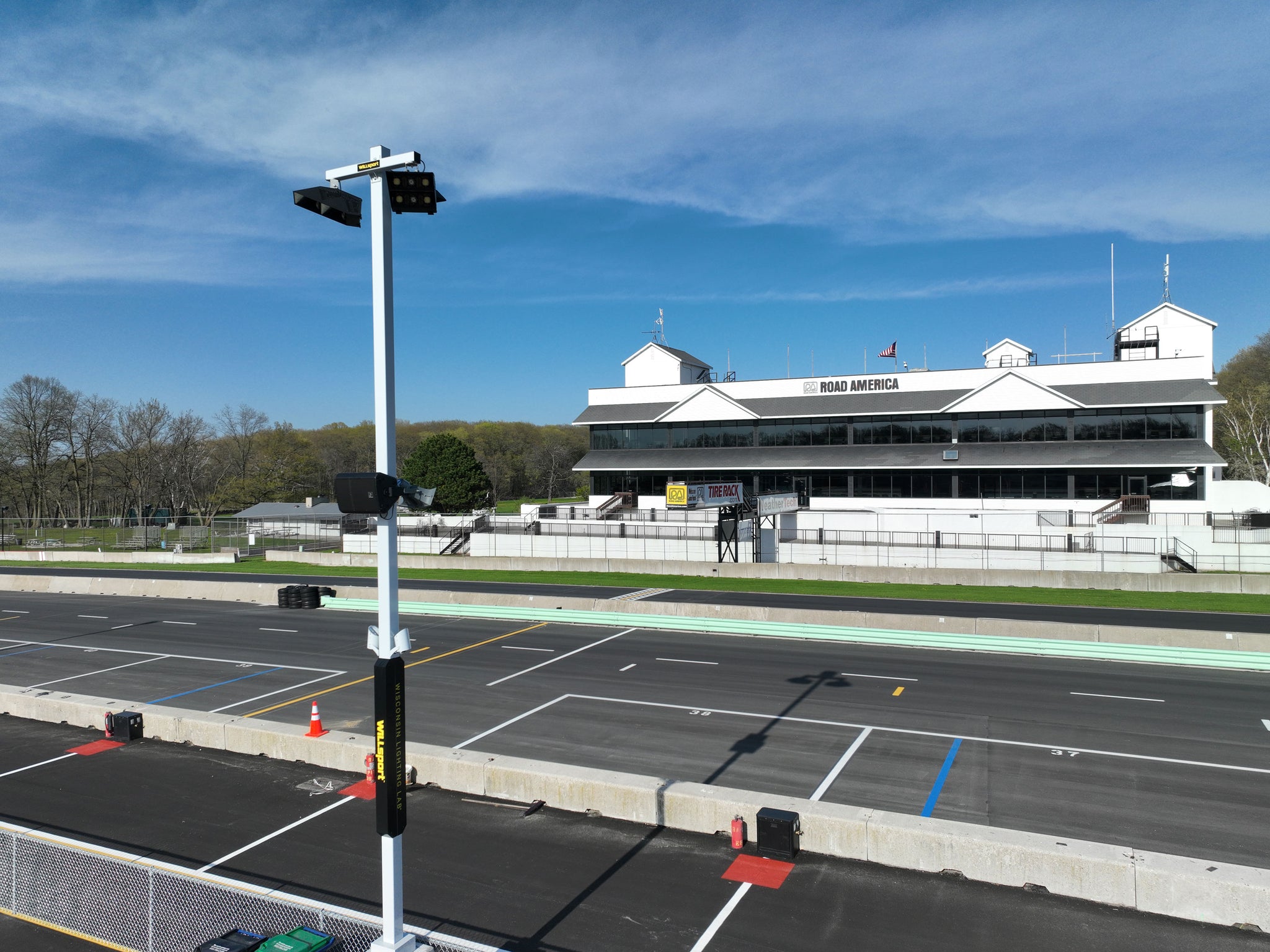 1/3 mile long Paddock and Pit Lighting
WiLLsport® KBX + GTX RGBW LED Flood Lighting + Custom remote power + WiLLcloud™ remote access control give the facility operators at Road America total lighting control including race programming, automated scheduling for camping and pro events & entertainment light shows
WiLLcloud™ + GFX
Remote Access Control
Utilizing the power of GFX lighting controls, Road America has the capability to present dynamic light shows to race fans with the capability of choosing between millions of color options.