WiLL Featured Install
Graystone Quarry | Franklin, TN
Over 100 fixtures spread across 138 acres. Lighting buildings, parking lots, pathways and more!
Request a Quote
Complete Site Lighting Package
Graystone Quarry partnered with Wisconsin Lighting Lab to provide lighting systems throughout their 140-acre property + 7,500-person amphitheater venue. The project includes a wide variety of lighting applications including, amphitheater house lighting, pathway lighting, site & area lighting + parking lot flood lighting + light poles across the facility. The entire project was supported by Wisconsin Lighting Lab's factory support + application design team.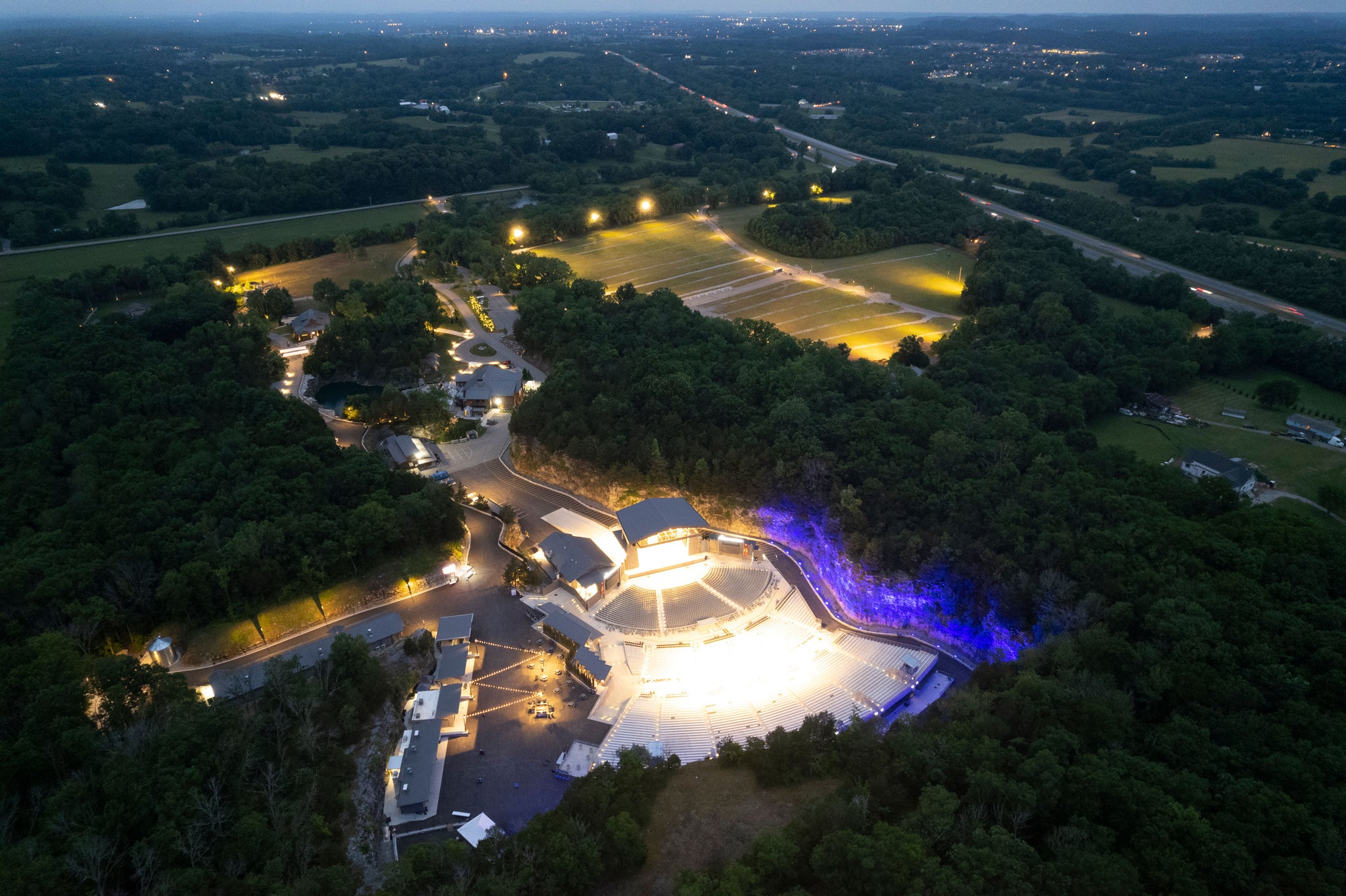 Venue Site + Area Lighting
The venue contains many areas for gathering with the primary area being a spacious 1½ acre plaza where visitors can also dine and browse merchandise.
Amphitheater House Lighting
A boutique amphitheater carved into a reclaimed limestone rock quarry that is a premier destination for special events + concerts.
Pole & Ground Mounted Pathway Lighting
Located on 138 pristine acres of a reclaimed rock quarry, Graystone Quarry contains a lot of pathway lighting for patrons to move about the beautiful facility.
Flood Parking Lot Lighting
Room for 7,500 concert attendees, which requires a lot of bright + safe parking. The main parking area is 1,100-FT x 600-FT and is lit from the perimeter.